6.5" Classic Hoverboard w/Bluetooth speaker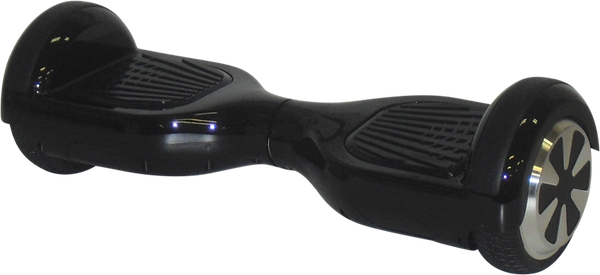 6.5" Classic Hoverboard w/Bluetooth speaker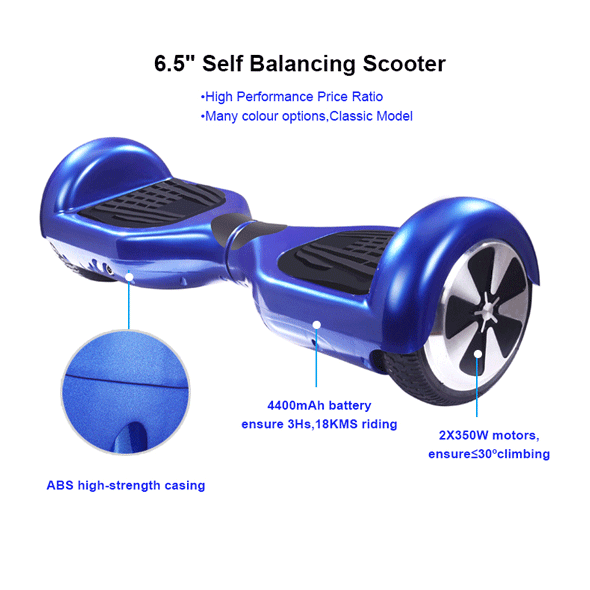 Product Description
This is the Original Hoverboard and it comes with a 14 day refund, 3 months repair, and 1-Year spare parts Warranty. Since we first launched hoverboards, there have been many cheap "knockoffs and copycat brands that have created very cheap versions of the Original Hoverboards. 
The Hoverboard is very meticulous in the products we sell. We make sure our boards are made with the finest parts. All of our boards come with a high quality aluminum alloy frame. Our batteries are a high powered lithium ion Top Quality Brand battery. Our technology is built on a strong platform, which eliminates reaction time from rider to board, giving the ability to maneuver wherever the user pleases. We are still a higher quality but for an even more affordable price.
Details
Your order will be shipped from our warehouse in Wetaskiwin Alberta Canada for quick delivery times. Orders placed by noon will usually be shipped the same business day. Delivery times vary from 1 to 7 days to most Canadian addresses.


Our hoverboards with only UL (Underwriters Laboratories) Certified Lithium Ion Batteries and Chargers which ensure that they are 100% safe. There have never been any recalls on any of our hoverboards. We only sell the best quality products and stand behind them for the warranty period of ONE YEAR.

Specifications

SPEED Max: 12 km/h 
WHEEL SIZE: 170mm
Net Weight: 9.73Kg,
Max load 120Kgs, Minimum Load 20 Kgs, Recommended Minimum Load 30 kgs
Turning Radius is 0"
4.4AmH Rechargeable UL 2271 Certified Lithium-ion battery
Power: 700W - 350W*2
Water Proof rating: IP54 (which means the case will prevent most dust entry, Hoverboards are not waterproof)

Recharge time: 1-2 Hours, Operating time is 2 - 8 hours depending on load, terrain and battery condition

We provide an English written Quick Start guide with every shipment

*approximate, based on rider weight, terrain, temperature, and driving style.
What's in the Box?
One(1) Genuine Hoverboard X1
One(1) AC Charging Adapter (UL Certified)
One(1) X1 User's Manual and Paperwork
14 Days Limited Return Policy: Item must be in new/unused condition.

Reviews